Easily add GGRadio to your American Truck Simulator radio configuration and tune in through the game for the most authentic trucking experience.
American Truck Simulator has great integration for online radio's, however sadly we haven't been added to the game yet which means if you'd like to listen to our radio in game, you need to add GGRadio to your radio stream config.
We have developed this small installer which will add our radio to your game config without the confusion. If you're more comfortable doing this manually then read this post for more information.
This installer is only available for Windows at the moment, if you'd like to see a version for other platforms then please let us know in the
discussion thread
.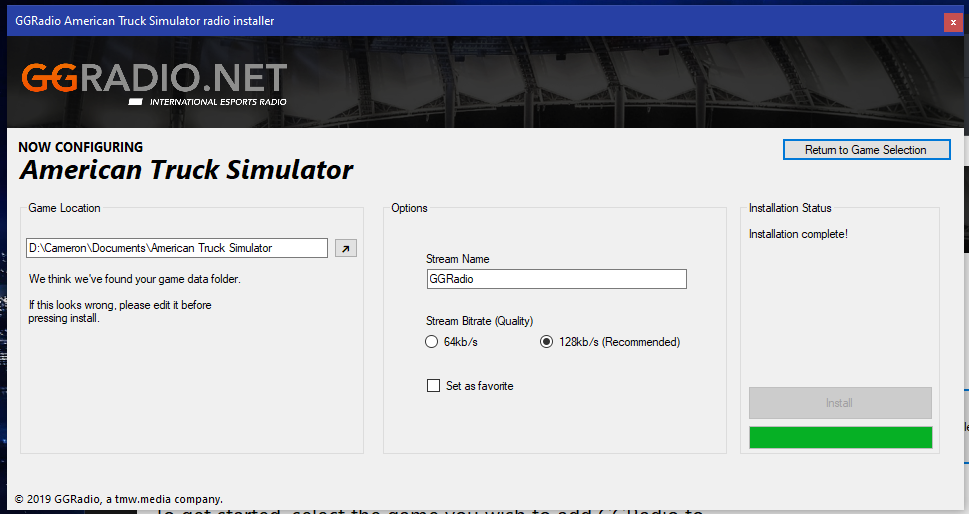 ​